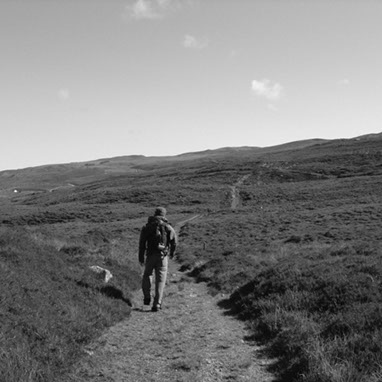 Iniciou no mundo da fotografia na era digital. Numa longa viagem, fotografando o que sentia, descobriu por meio da prática sua vocação. Envolvido com fotografia há mais de uma década, vem se aperfeiçoando profissionalmente e dedica a maior parte de seu tempo a pensar a fotografia como arte, proporcionando às pessoas momentos registrados em imagens. Quando não está trabalhando, você vai encontrá-lo pedalando sob o sol com os amigos no lado sul de sua cidade natal.
Having started in the world of photography in the digital era, on a long trip, taking pictures of whatever he felt, the vocation was found through practice. Being involved with photography for over a decade, he has been perfecting professionally and devoting a great deal of his time to regarding photography as an art, offering people moments recorded on images. When away from work, you will find him riding a bike with his friends in the south side of his hometown.
Pura necessidade foi o que o moveu em busca de desenvolver uma carteira muito fina. A partir daí, tal peça surgiu tão compacta, eficaz e elegante; encaixando-se tão bem em seu cotidiano, que gostaria de dividí-la com outras pessoas. Feita à mão a partir de couro bovino, prática e precisa, esta peça combina muito bem com o dia-a-dia do homem contemporâneo.
Sheer necessity set him towards developing a very thin wallet. From that moment onward such piece came up so compact, efficient and elegant; so befitting in his day-to-day, that he would like to share with others. Handmade from cow leather, this piece matches the contemporary man's everyday life.
info@fernandoboanovarosa.com.br
Todos os projetos © Fernando Boa Nova Rosa 2015.
Favor não reproduzir nenhuma imagem deste sítio sem o consentimento expresso de Fernando Boa Nova Rosa.
All projects © Fernando Boa Nova Rosa 2015.
Please do not reproduce any image of this site without the expressed written consent of Fernando Boa Nova Rosa.